Lily Pads and Apple Sauce

Saturday, October 25, 2008 | Time: 9:01 PM



My son is *almost* officially a toddler! So he is eating lots of new things. He hates baby food - prefers 'people' food. I can't blame him either, most of it tastes like it smells (think dog food), so I am currently exploring new recipes of fun, easy things for my little boy to eat.

He likes to investigate things with his hands and his mouth, so it cant crumble into pieces but at the same time it has to be soft enough where he wont choke on the great big mouthfuls he likes to take.
Alex likes to watch me cook, because he knows he gets to eat something new! Pancakes have been sucessful for me, so far. A very versitle food, I've made several different variations, attempting to keep it interesting but also healthy.
I recently bought a book on Amazon called The Toddler Cafe. Its got a ton of lovely colorful pictures, you know the kind that makes you want to eat the pages! So far I've only made one recipe from the book [below] but they seem very easy and interesting. And when Alex is a little more interested in cooking [as opposed to eating cooking utensils], I'm sure we'll have a lot of fun with this book. He is doomed to be a foodie. :>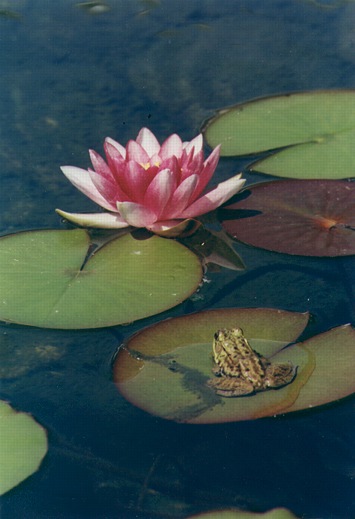 Lily Pad Pancakes
copied from The Todldler Cafe

8oz [about 1.5 cups] frozen peas, thawed
2 tablespoons water
1 egg
3 tablespoons all-purpose flour
1/4 teaspoon salt
1/8 teaspoon baking powder
vegetable oil, as needed
butter or plain yogurt for serving

Set aside 1/3 cup of the peas.
Add the remaining peas to a blender with the water and egg; puree until smooth.
Pour the mixture into a medium bowl and stir in the flour, salt, and baking powder and gradually mix with a fork or whisk. Stir in the reserved 1/3 cup peas; let the batter rest for 1O minutes while you clean up.
Place about 2 tablespoons of oil in a sauce pan, warm over medium heat until simmering, and drop 1 tablespoon of batter into the pan. Gently cook for about 3 minutes, until you see bubbles forming around the edges. Flip and cook on the second side until very lightly browned. Continue until all the batter is gone.
Serve warm with butter or plain yogurt.



Potato Pancakes
1-2 [cooked] potato
1 egg
Salt and pepper to taste
Oil or butter for frying

Applesauce for dipping.

This is a wonderful way to use up leftover potatoes, such as baked ones. You can add all kinds of stuff to this basic recipe - leftover ham, leftover veggies, random spices... its leftover heaven. Also, you can easily microwave a potato for 3-5 minutes until its soft, as a shortcut. That is, if you've been using my recipes. Because its all too yummy to leave leftovers! haha. ok. Done with the cheesy jokes. Promise!
Method -
Take the potato[es] and grate them with a cheese grater. Mix in the egg and spices.
Form into patties and pan fry until brown on both sides.
You could probably bake these too.
Dip warm pancakes in applesauce! Serve with butter. Yum! Delicious!
I think this is a German recipe?

Labels: baby, cute, food, healthy, pancakes, toddler






about me


me me me me me meeeee....
blog roll


- your links here





about my site


This site was designed by BibiPiggy and edited by ME :o) Links to give credit:


stephanie | designer


wordpress | inspiration


evelyn's place | pixels


lovelycore | pixels


sweet-note | image


annabel | others